6 Easy Step's To Being A Total Online Success!

You Have 100% Resale Rights To This $1.95 E-book, Just Click The Buy Now Button Below And You Will Be Directed To The Download Page And You'll Be Able To Send Your Customer's There Too!
A Treasure Map To Online Wealth! I wrote this Mini E-book, it's only 4 pages long, a really fast read. But, don't let the size of the book fool you. It is very powerful. It's a treasure map to online wealth. It only cost $1.95 and you get 100 Percent Resale Rights to it. I've already got the download page built for you to send your customers to.





Follow the links in the book and go all in and you will become very wealthy. That's A Fact!



To your success,
Steven Mark Stafford




P.S. In the book and on this site is my contact information. Feel free to contact me and we will brain storm up some money making ideas. You don't get just the book you get my support.





P.P.S. May you always be blessed to nothing less than the best life has to offer. Amen!









You can translate this mini e-book into any language. I have a link to Google Translater. It's just a matter of Copying and Pasting and I even teach you how to do that if you don't know how yet on the download page.

I take calls from 1:00 PM to 5:00 PM
Steven Mark Stafford
3801 S. Queen's Ct.
Springfield, MO 65807 USA
Office Phone: (417) 492-2096
Cell Phone: (417) 350-3092
Fax Phone: (417) 889-0116
E-mail: support@free2u.ws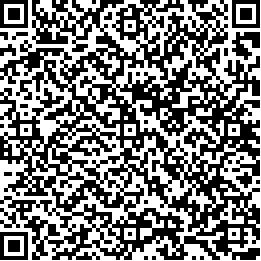 .
I'm Making Hundreds Of Dollars Every Day Using The Methods You'll Find In The Mini E-book. Don't Let The Small $1.95 Price Stand In Your Way To Having Success At Last. If You Can't Spare A Couple Buck's You Really Are In Trouble And No One Can Help You. I Feel Sorry For You. It's Less Than A Good Cup Of Coffee. Come On You Can Spare It And Be On Your Way To Making Hundred's Daily Too!



Money so easy it's almost a crime!

I just wrote a $9.95 mini e-book titled "Money so easy it's almost a crime!" And, there are also 10 other e-books you can check out on internet marketing wrote by the pro's. I hope you enjoy them and will share them with your friends. Oh, you can also sale them and keep 100% of the money, the other 10 books each have a $67 value to them. You get all this for only $9.95 - Click Here To Order Now!
SHOPaTOz24-7.com